Buyers
Purchasing a home can be intimidating. You want to be certain that your starting off on the right foot. The eight steps below cover the home buying process from start to finish. Please use this snapshot is a place to start so you can purchase your home with confidence.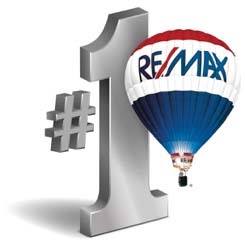 1. Organize your finances
Obtain a copy of your credit report and familiarize yourself with what potential lenders are viewing on your history. Strengthen your credit in any way that you can. Pay off credit cards and leave no dispute on resolved.
2. Determine what you can afford and start saving
Down payments are usually expected to fall somewhere between 10 and 20% of the home's appraised value. Seek the help of an expert to determine exactly how much you can comfortably afford based on your income, expenses and debt.
3. Find a great realtor
The relationship between a buyer and a realtor (especially a first time buyer) is extremely important. In addition to buyer representation and proper price negotiation, a realtors regional expertise allows them to identify long-term value in properties.  This skill is great to have in your corner once house hunting commences that is why Linda Worhach will be the right realtor to find a home that you are searching for.
4. Get pre-approved for your loan
This step removes a ton of anxiety from the process. Once you are pre-approved, you know that your loan and all necessary documents are 100% ready to go when the time comes to clothes. Your realtor can also guide you through the pre-approval process.
5. Start House Hunting
Every step you've taken up to this point makes this particular part of buying a home is fun as it should be. With an idea of exactly what you can afford it or realtors wealth and information about what not to do, finally the home of your dreams will go much more smoothly. Get clear about where you want to live. Consider all factors. Focus on imagining yourself in every house you view and how calling it "home" we feel.
6. Submit an Offer
Starting aggressively is usually recommended. You want to avoid overpaying and if the seller isn't satisfied, you'll feel comfortable increasing the figure because of what you know you can afford.
7. Complete a home inspection
This normally takes about one week and can cost anywhere from $100-$500 this investment allows you to avoid mistakes that could cost well over 40 times the amount of the inspection itself. Home inspections are especially recommended for older homes, which sometimes come with outdated dangers like asbestos insulation and lead paint.
8. Close the deal on your new home
once your contract is signed and the bank formally approves your loan you can proceed to closing in about 30 days!
Congratulations you are now the owner of your new home